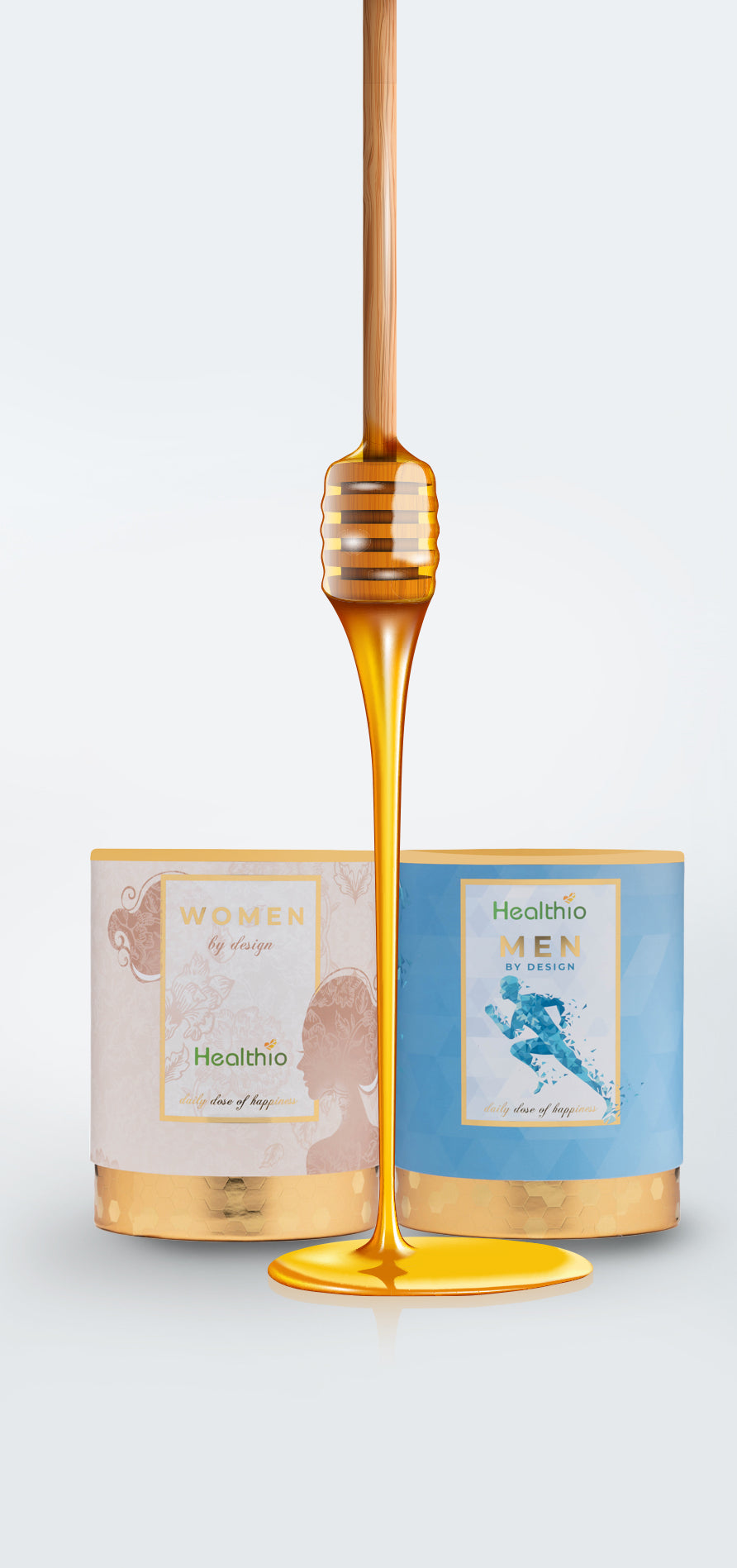 About us
At Healthio, our team of specialists believe the best way to keep you energised by looking for natural and healthy products. After spending years on understanding the benefits of honey in improving the overall lifestyle, we present to you 100% pure, raw and unprocessed honey straight from the beehives to the jar. Our premium quality honey doesn't contain any additives or preservatives. Moreover, it can help you increase your attention span, supports mental activity and controlling blood sugar levels.
Our Team
Our team consisting of Dr Lama Alnaeli (Health and Nutrition Consultant), Dr Hisham Hakim (Neurology Consultant) and experts from ALMALAKY Royal, Honey and Natural Products work together to curate honey in its elitist form. Our products -Men by Design Kit and Women by Design Kit have been created by keeping the diverse requirements for specific groups in mind. The idea is to create a line of healthy honey spoons that can benefit all.
Our Specialty
Designed with a blend of honey, herb and probiotics, this all-in-one kit is a perfect addition to your lifestyle. Healthio Team formulated the kit to support the health of your digestive system, provide you vital energy and strengthen your overall health.
The Best Honey i ever tasted

Ahed Dakash

2 Jan 19:55
100% natural. Premium Quality

Mohammad Nihlawi

2 Jan 19:11
Why Choose Us?
100% Pure: Free from pesticides, chemicals, antibiotics & toxins
Energy Booster: Free from harmful fertilisers & adulteration,
it has vital nutrients to keep you on the go always.
Powerful antioxidants: Contains vitamins, minerals
in the raw form
Certified Trusted & Traceable: Our range of pure honey is
certified by food experts in the UAE.
High Nutritional Value:  Rich vitamin C, phosphorus, magnesium, sodium, potassium and calcium
Natural Sweetener: Can be used as a healthy alternative to Sugar.
CONTACT INFO
Dubai, United Arab Emirates
+971569474000
infor@healthio.ae